Located in Werribee, Statewide Water Cartage provides all water services for the state of Victoria. From smaller projects such as household needs and swimming pools to larger projects associated with local councils, agricultural outfits and construction sites we have the expertise and the equipment required for all your water cartage requirements.
Our history
Founded in 2006, Statewide Water Cartage was established by a transport and logistic professional, translating experience into a comprehensive water business and becoming the go-to name in the industry.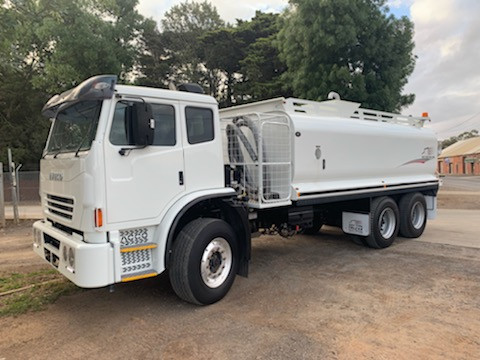 With a knowledgeable, professional and friendly staff who have been with the company since its founding, our team uses their experience to your advantage by providing unique and tailored solutions for each individual or business.
Our values
Our core values are rooted in professionalism, reliability and collaborative effort, playing a crucial role in how we operate and informing our interactions with our staff and customers.
As a business that operates all around the state, we are aware that the way we run day to day reflects upon us, which is why we promote reliability as one of our values and always strive to deliver our services as such.
Our team are the people you rely upon time after time, so we ensure that each member of our staff is polite and knowledgeable about our services. Ensuring this means that you always get a prompt and comprehensive solution for your residential, commercial and industrial needs.
Our combination of expertise and reliability also ensures our customers value for money as we always strive to seek out the best ways to create affordable products and services. To ensure the future of our business, we welcome feedback from our customers on how we can improve our services and deliver a better product. Knowing how best to take care of you means that we can offer superior quality and service each and every time.